About Us
Located in the historic centre of Montepulciano, the shop is nourished by the beauty of this sixteenth-century town, a small treasure chest full of colour and imagination where the works look like gems set into the walls. It has two floors with internal staircases and small vaults, the classic original structure typical of small historic villages, from which some of his works take their cue and inspiration.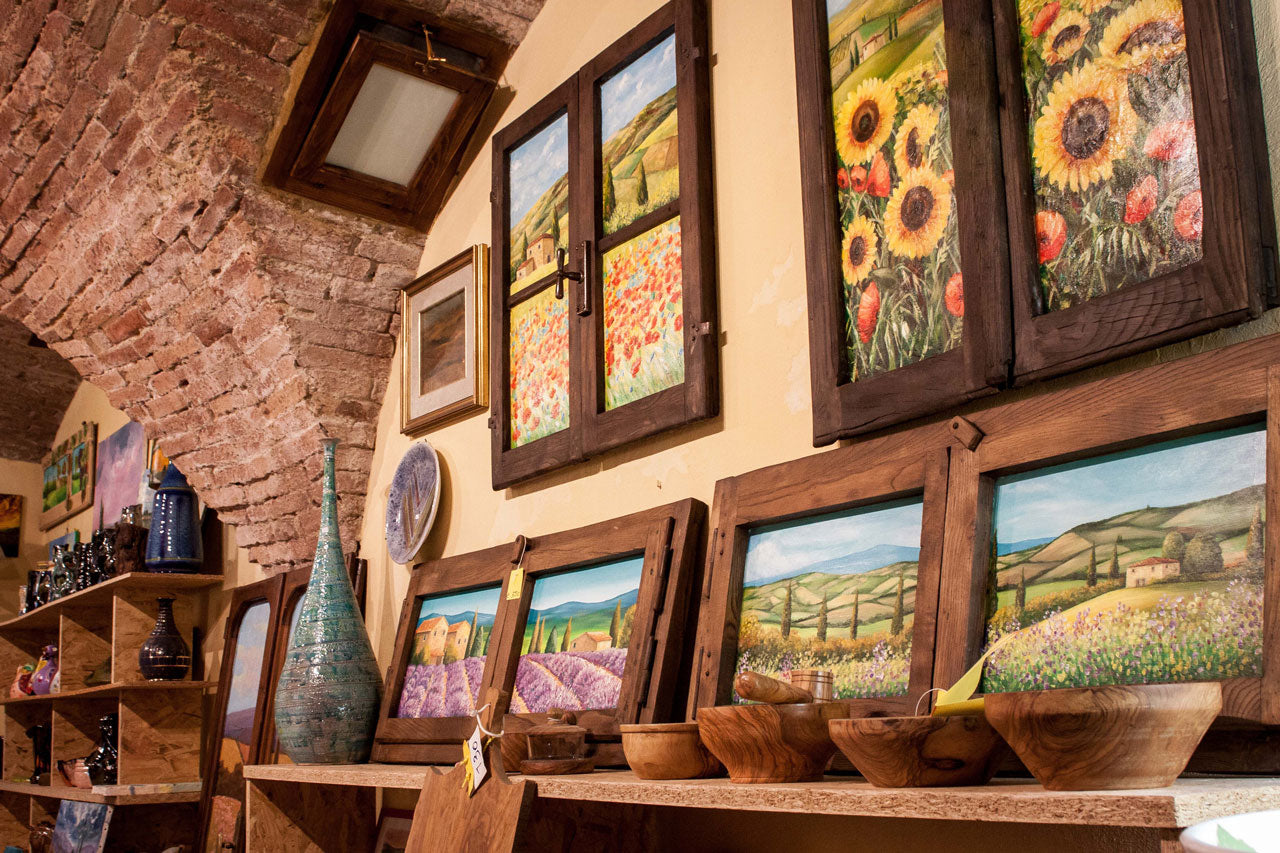 A wide choice of paintings and unique pieces. Tuscan landscapes are reproduced on various surfaces such as shutters and windows, which have the singularity of being original pieces, belonging in the past to old country cottages, renovated and repaired, thus lending themselves to receiving the artist's brushstrokes, but there are also canvases, barrel staves and then we could not miss the ceramics in all their forms, from gifts to souvenirs... The techniques used vary from acrylic to spatula oil. All our works are unique objects signed by various authors and provided with their certificate of guarantee.
Marco, the shop's owner, has always been a great art lover and this shop is an expression of his creativity and passion to share with others. Art as a source of cultural enrichment and, above all, sharing the beauty of a truly unique territory...
Finestre Toscane, windows on art, windows on the world...